Jeremy Lin Reportedly Will Sign with Golden State Warriors G-League Team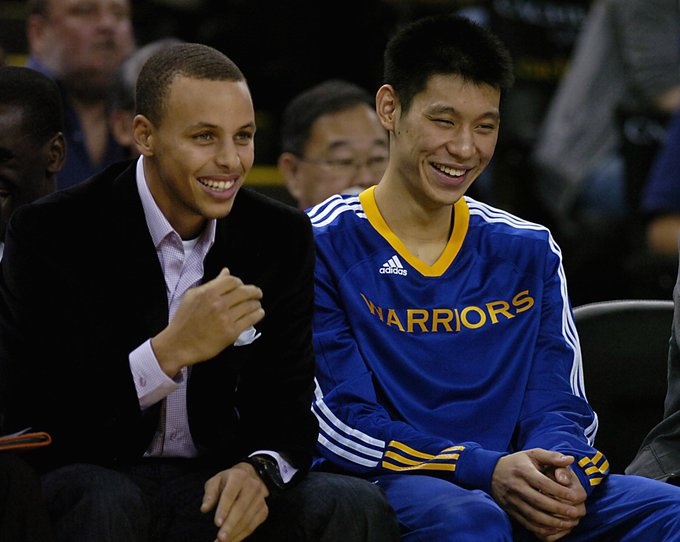 Shams Charania reported that Jeremy Lin is finalizing a deal with the Golden State Warriors, pending level of clearance from Chinese Basketball Association.
However, Jeremy quickly provided clarification that no decisions have been made yet.
Whoa…Everybody chill…this isnt what it looks like. No decisions have been made https://t.co/joyEyVSAAB

— Jeremy Lin (@JLin7) December 18, 2020
Mercury News also reported that Jeremy will sign with the Golden State Warriors G-League team at Santa Cruz
Lin is working on a deal to be added to Golden State's G League team in Santa Cruz, a source told this news organization's Wes Goldberg. The point guard reportedly must first receive clearance from the Chinese Basketball Association, where he played for the Beijing Ducks last season.

There is currently no start planned for the G League season, so presumably Lin will simply be training and preparing in the event the Warriors need to bring him up to the NBA roster due to injury or possible coronavirus spread.

The end of the Warriors' roster is up in the air with just a few days left before the season, but Lin's contract will not affect the end of the Warriors' bench. Second-round draft pick Nico Mannion is on a two-way contract and has looked good in preseason, and the Warriors' last roster spot is likely to be filled by Mychal Mulder.
Bay Area native Jeremy Lin is nearing a deal to return to the Warriors https://t.co/gtHrFtFU9F

— JLin Portal (@JLinPortal) December 18, 2020