Did DISCRIMINATION cause First DNP – Coach Decision for Jeremy Lin since Feb 2012?
Byron Scott finally gave a DNP – Coach Decision to Jeremy Lin inexplicably (2nd highest TS%) after choosing to start Clarkson and play Price (!) as the backup. I believe this is his first DNP since Feb 2 2012 against Chicago Bulls game
Price played poorly (0-4) as he had been all January with 2nd worst True Shooting %
Byron's explanation of knowing what Lin brought simply didn't make sense because Price has been starting for 20+ games and everyone knows what a 10-yr veteran can do.
So what is the reason of the unfair benching of Jeremy Lin?
Is it a personal bias by Byron Scott toward Jeremy Lin? Jeremy is the best playmaker after Kobe is gone and he needs to anchor the Lakers offense,
The hard question of DISCRIMINATION has to be asked (either RACE or PERSONAL BIAS) because Jeremy deserves to start by merit but Byron continue to choose to play Ronnie Price who performed the 2nd worst in shooting.
Byron Scott has been an embarrassment to Lakers organization by potentially ending Kobe's career early. Now he allowed his personal bias to DISCRIMINATE against Jeremy Lin. Whether it is based on RACISM or personal dislike, it is embarrassing the Lakers organization.
There should be more media uproar if LA reporters are not afraid to ask the hard questions in fear of losing access to Lakers locker room.
What will happen next? Noone knows but I hope there is a sense of justice of right and wrong in the Lakers organization and Lakers media. 
For JLin Fans, we have the right to be angry but we would need to band together.
Let's Keep Calm, and see what's the best way we can support JLin by providing proof of the discrimination.
LINK: @NBAStats showing Lin has 2nd highest TS% in January while Ronnie Price had the 2nd worst TS%
So Jeremy has been playing extremely well but was unfairly benched.
By merit, Lin needs to play a lot so he's clearly discriminated. The question to be asked often is WHY to reporters,  journalists, BB Analysts.
Is it Tanking, Personal Bias or the worst case Racism?
http://stats.nba.com/team/#!/1610612747/players/advanced/?sort=TS_PCT&dir=1&Month=4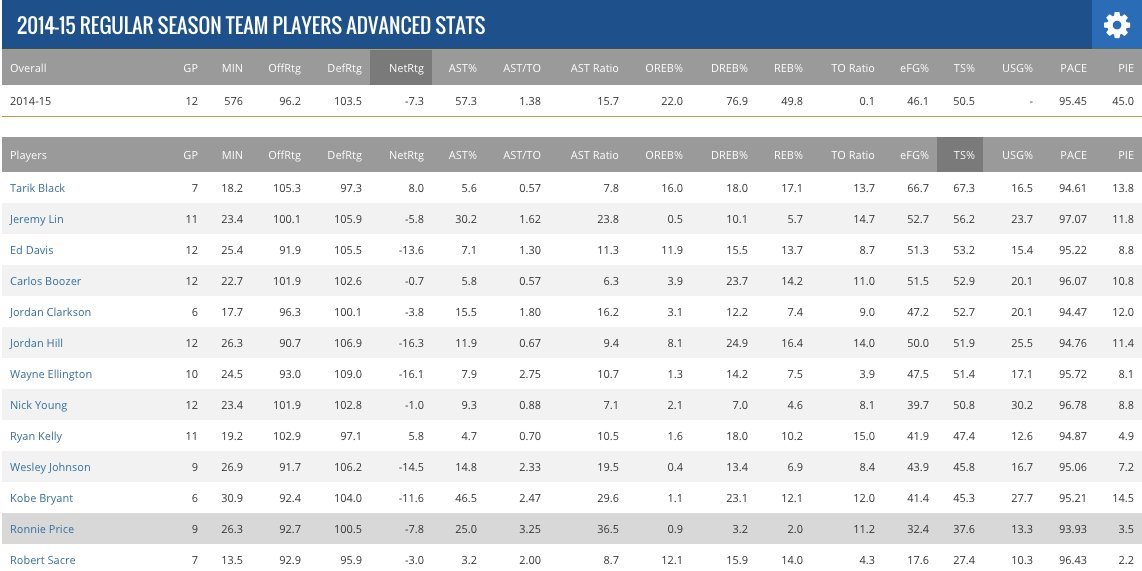 ---
 MEMBERS POLL
Game 46
[yop_poll id="64″]